Those expecting harsh retribution following Saturday's heavy defeat to Swansea will have been disappointed by Tuesdays night's Capital One Cup clash at Upton Park. The Boleyn was besieged by vulture-like paparazzi expecting the Hammers to show their legendary vulnerability against lower league teams, but Big Sam's boys delivered a performance that was intensely mundane, running out Two-Zzzzero victors in an utterly unremarkable victory that will provide no clues to Fulham ahead of Saturday's crunch middle of the table clash.
Bloodthirsty paps crave another giant killing
Speaking during a visit to the Daewoo manufacturing plant in South Korea, club representatives commented "This is precisely the kind of bland efficiency that we at West Ham are looking for". "The lads put in a decent shift against Crewe that I expect will boost our quarterly merchandise sales figures". Meanwhile, Big Sam has expressed his delight at the match statistics which revealed how the Hammers dominated with 65% possession and achieved an impressive 23 vs 8 throw-in count!
Midweek scenes at Chadwell Heath
Reports from the Crewe camp were less positive, however. Dario Gradi, longtime Crewe team stalker commented

"It was a sickening mismatch - like being held down by your big brother while he farts in your face". It is rumoured that the second half proceedings became so boring that three of the Crewe team pleaded to be substituted and that their top striker was observed playing with his mobile phone during injury time. In his post-match post-mortem, team manager Steve Davis commented " I've seen some really pedestrian snooker matches, and let's face it the Crucible is a bloody dump in the middle of the industrial wasteland that is Sheffield, but that performance reminded me of my second round match against Cliff Thorburn in the 1984 World Championship"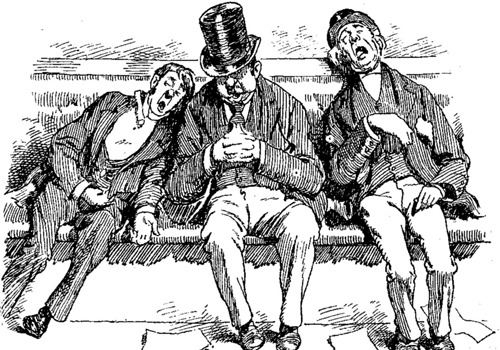 Davis, Thorburn and Eddie 'the grinder' Charlton during Tuesday night's fixture